"Over 70 people have been shot, at least 14 of them fatally, by Sunday night over the Fourth of July weekend in Mayor Lori Lightfoot's (D) Chicago.
The fatalities included a seven-year-old Natalia Wallace, who was "shot in the head around 7 p.m. Saturday in the South Austin neighborhood while outside at a family gathering."
A 14-year-old boy was among four victims fatally shot later Saturday night in Englewood, and their deaths come one weekend after a one-year-old and ten-year-old were shot dead in Lightfoot's Chicago.
Chicago witnessed a 75 percent increase in shootings the month of June 2020."
The systematic slaughter of black residents by drug gangs on the streets of Chicago is the biggest onslaught of racism in this country today. If 14 people in a primarily white suburb were murdered over one weekend, the images of the victims would have been plastered all over the media. Yet, "journalists" like Don Lemon do not mention black kids killed in gang shootouts in the poor neighborhoods of Chicago, because the only black victims that matter to CNN are the ones they can blame on white cops. Instead, it's Mayor Lightfoot who gets the press by diverting the nation's attention from mass murder in her city by racist publicity stunts.
Mayor Lightfoot was called out for lying about the court system just recently as an attempt to obfuscate.
"Under pressure to address Chicago's ongoing surge in gun violence, Mayor Lori Lightfoot said the county's criminal court system is failing to do its part holding dangerous offenders accountable."
But that was not true:
"Last year, Cook County did suspend jury trials amid the COVID-19 pandemic. Contrary to what Lightfoot claimed, however, the county's criminal courts have continued their other operations over the past 15 months, and jury trials started up again this March."
Alderman Raymond Lopez addressed the mayor's incompetence in an interview on July 2nd before the fourth of July violence: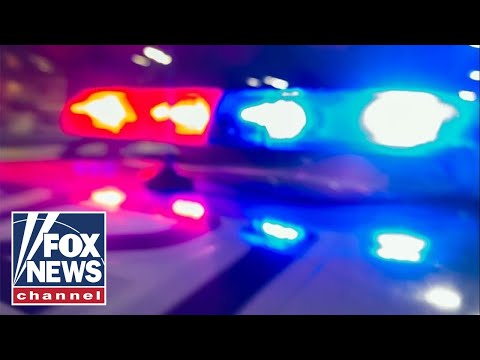 Mayor Lightfoot's superiors are otherwise occupied. Governor Pritzker, whose governance produced more dead bodies in Chicago than the Taliban in Afghanistan, is fighting crime by reforming language. And President Biden's crime-fighting strategy is targeting gun dealers, who have absolutely no connection to the pileup of bodies in Chicago.
While the bloodshed in her city continues, Lori Lightfoot wants you to know that the real victim is… herself.
"Look at my predecessors," Lightfoot said. "…Women and people of color are always held to a different standard. I understand that. I've known that my whole life."
It is indeed very unfair that only mayors who happen to be women of color are expected to protect their residents from being slaughtered on the streets.
Just like VP Harris, whose utter failure at her job is blamed on racism and sexism, Mayor Lightfoot thinks that expecting a woman of color to be competent at what she does is a true act of racism.
RWR original article syndication source.